What is OneSwap Wallet?
OneSwap Wallet is a decentralized wallet. By using the Wallet, your encrypted private key (keystore file) will be stored safely in its server, and you will get a unique wallet ID. With the wallet ID and password, you will be the only one who can unlock the wallet and access to your assets.
How to create a OneSwap wallet?
1. Visit www.oneswap.net, and click [Create wallet] on the upper right corner.

2. Enter [Email], [Email Verification Code], [Password] one by one, read and confirm [Terms of Service], and finally click [Create].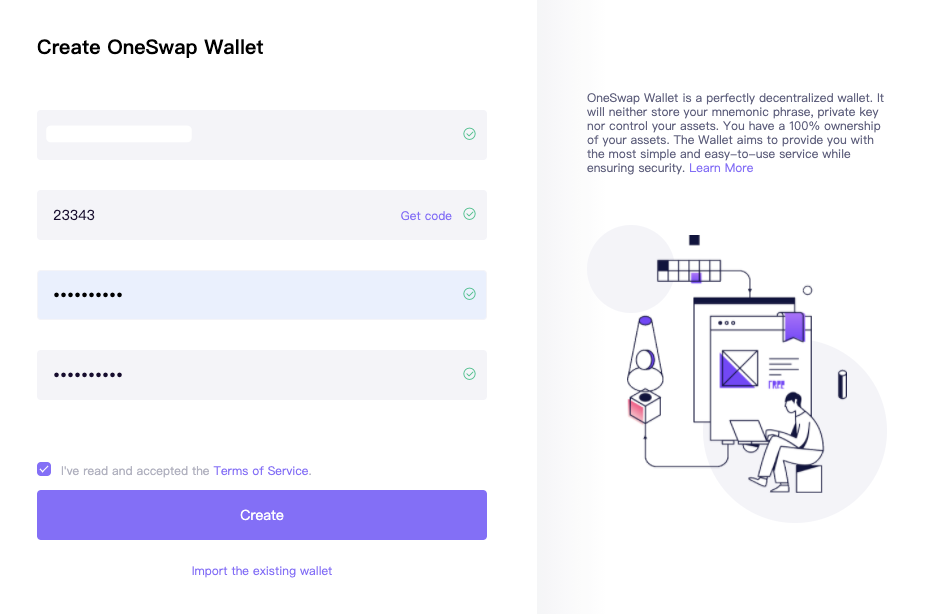 3. After successfully creating a OneSwap Wallet, your mailbox will receive [Wallet ID].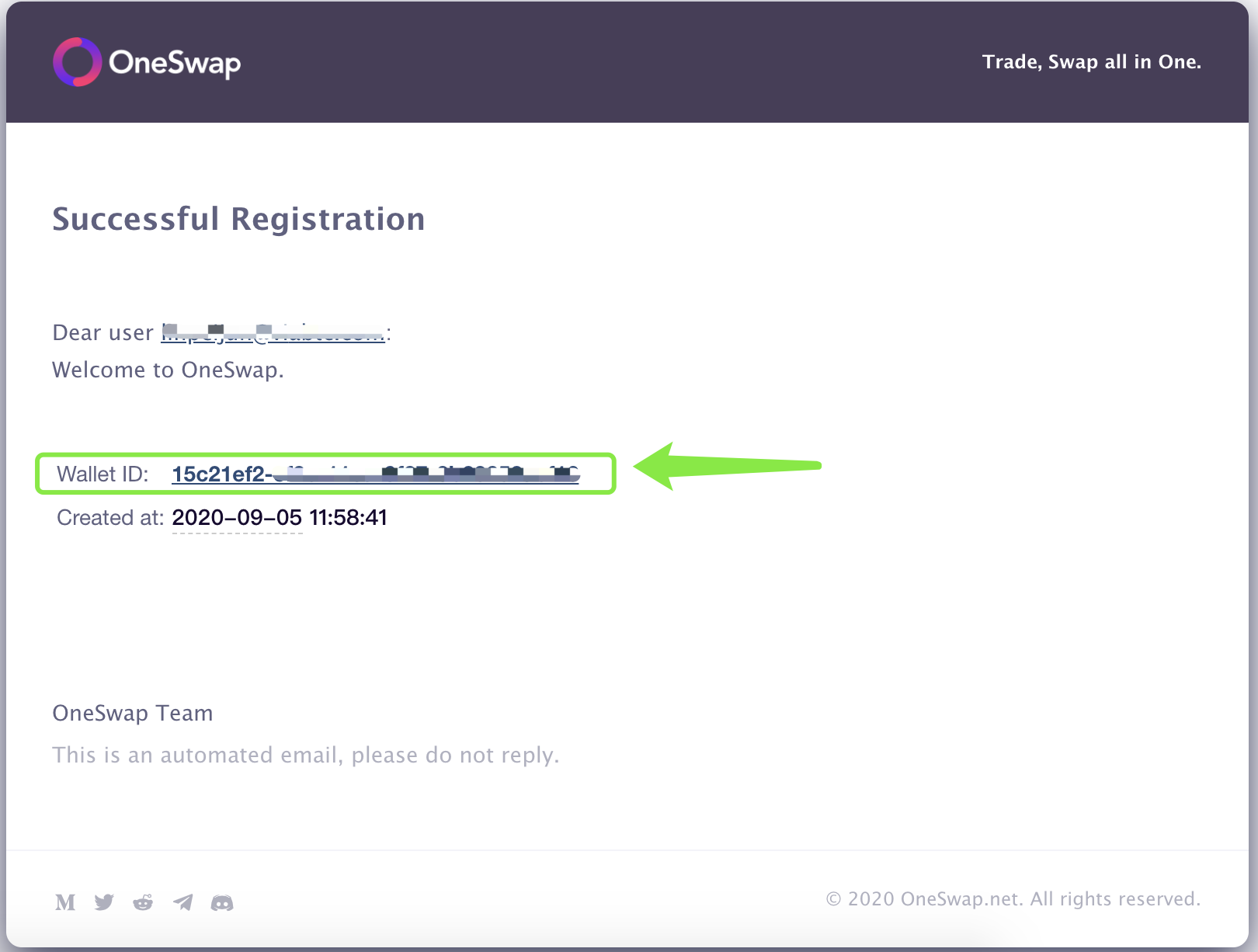 Note: 1. Make sure the password is 8 to 32 characters including a number, a capital letter and a lowercase letter. 2. Please keep your password safe as OneSwap cannot help you retrieve it.